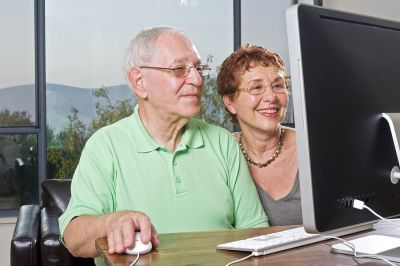 I decided to work with Rick to manage my chronic lower back pain, knowing he's an expert in multiple pain management and relief disciplines. I also had chronic knee pain, which had led to hip pain (I was even scheduled for total knee replacement).  I was a bit of a mess.   Over three months, he treated me and worked with me on a very doable exercise plan to strengthen and add flexibility to my back, core and knee.  My core is now stronger, which provides some relief for my back.  The added bonus is that my knee and hip pain are gone, so I got to cancel my TKR surgery!  What a happy phone call that was!  What I like about Rick's approach is that he used a combination of disciplines to help me manage my pain.  He had a real interest in helping me progress, and always put me at ease.  I'd recommend Good Works services to anyone who struggles with chronic pain.
~ Nancy P.
In my 8 years working side by side with Rick to help chronic pain patients, I found his knowledge and skills to be excellent. His rapport with patients is honest and caring. I would be happy to recommend him to anyone needing to learn new ways to cope with chronic conditions.
~ John Thomas PhD.
I worked with Rick at Sacramento's leading detoxification/pain clinic. He has outstanding clinical skills, and his unique enthusiasm and optimism enables him to achieve great outcomes. Rick's response to the most difficult clinical problems was very simple. He would say, "What can I do to help?" …And then he did.
~ Jim Shoemaker, PhD
I had the pleasure of working with Rick Wurster for 15 years at the Sacramento Pain Clinic Functional Restoration Center. Rick was the key to developing and implementing the chronic pain program utilizing a variety of innovative techniques to help people with chronic pain. He is a superb practitioner, empathetic and patient, and extremely skilled in diagnosis and treatment, including unique therapies such as biofeedback and Bowen, among others. I strongly recommend him as a physical therapist for chronic pain conditions.
~ Michael Levin, M.D.
I can't begin to express how completely comfortable and at ease my therapist, Rick Wurster, made me feel. He was very attentive to my needs and structured a routine that was very comprehensible and easy to maintain. He goes out of his way to explain the purpose of the exercises and the effects they may have. I highly recommend Rick Wurster for your P.T. needs.
~ Dee Dee T.